128!!!
That's how many posts we had linked up from our second blog party!!!
That's right! We are doing the dougie because 128 is an awesome feat! Thank you sooo much for making week two a success for us :). I also want to give a hand to my phenomenal host and my 2 hostesses:
We had A LOT of AWESOME posts last week that it took us some time to decide who we wanted to feature. After going back and forth, playing pin the tail on the donkey, and drawing straws, here are the four choices my host and co-hosts want to SHOW OFF:
Read how being the oldest child has it's benefits!
Grandma always had your back!
Marriage is all about teamwork!
Congratulations to all our featured bloggers! Please take our button to "SHOW OFF" that you were featured at the SHOW OFF Blog Party: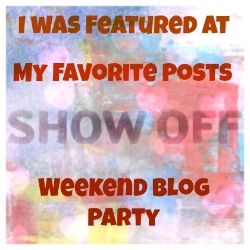 Don't forget to win a wrap package to get you swimsuit ready for the summer!
a Rafflecopter giveaway
Are you ready to party? Before you begin, remember these simple rules:
Link up your favorite posts. It doesn't matter which one, just make sure it's family friendly!

Follow our host (Jessica The Wondering Brain)

Leave a comment if you'd like them to follow you too

Visit at least 3 other bloggers

Show them your blogger love too if you'd like them to follow

Stay a little longer and mingle with more wonderful bloggers

Take our beautiful badge and proudly display it on your side bar to encourage others to party with us!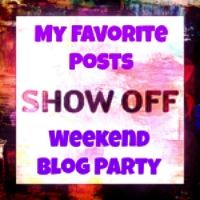 Interested in co-hosting The SHOW OFF Weekend Blog Party next month? We have a couple more spots available for May and we're also taking reservations for June! $4.00 to reserve your spot for a month and a discounted rate for ad space! We won't disappoint. I promise! Please email for more information:
thewonderingbrain@gmail.com